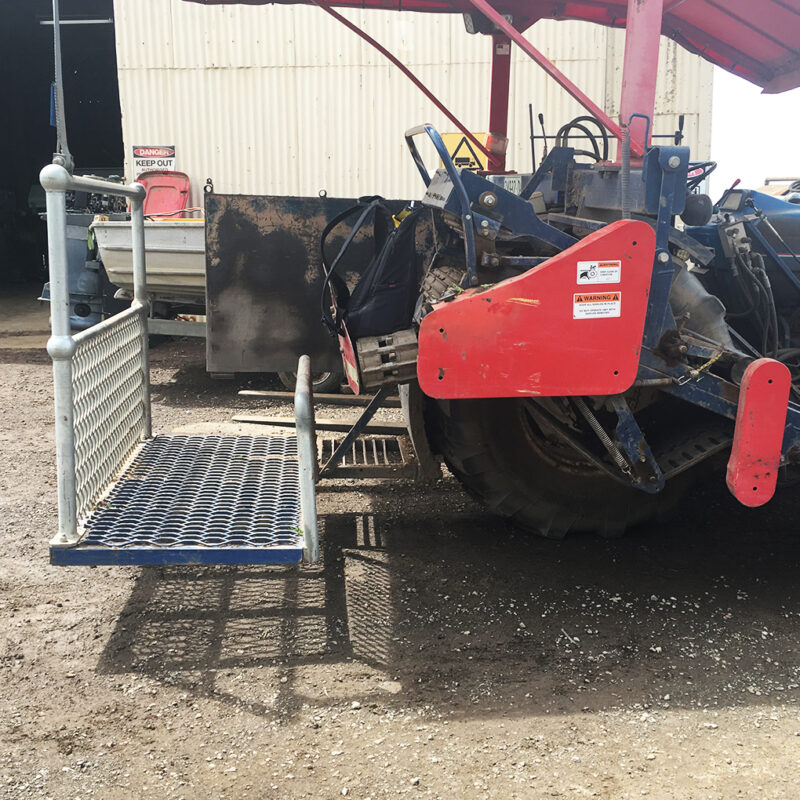 Description:
EngAnalysis provided design guidance, validation and test requirements for safety systems on manual turf harvesters. 
Manual stacking turf harvesters lack modern safety systems, this has resulted in at least one known fatality and numerous injuries. Automated stacking harvesters are becoming the norm, but many farmers still use manual stackers regularly in certain situations. SafeWork NSW ruled that harvesters must meet certain guidelines in order to be used safely, however this guidance lacked specificity in how to implement changes that would lead to compliance. OEM suppliers showed little interest in providing solutions. 
Our team worked closely with a local grower and the turd growers bodies who had proactively developed a design they felt was appropriate. 
EngAnalysis reviewed the Coroner's reports, SafeWork NSW guidance, Australian standards and the growers design modifications. We provided design generic and detail guidance, and testing procedures, pass/fail criteria and operational guidance to ensure individual farmers could implement design modifications cost effectively and safely. Our engineers tested the original design and provided design rectification guidance where required. We also attended a 'Growers Open Day' to provide individual guidance where required.