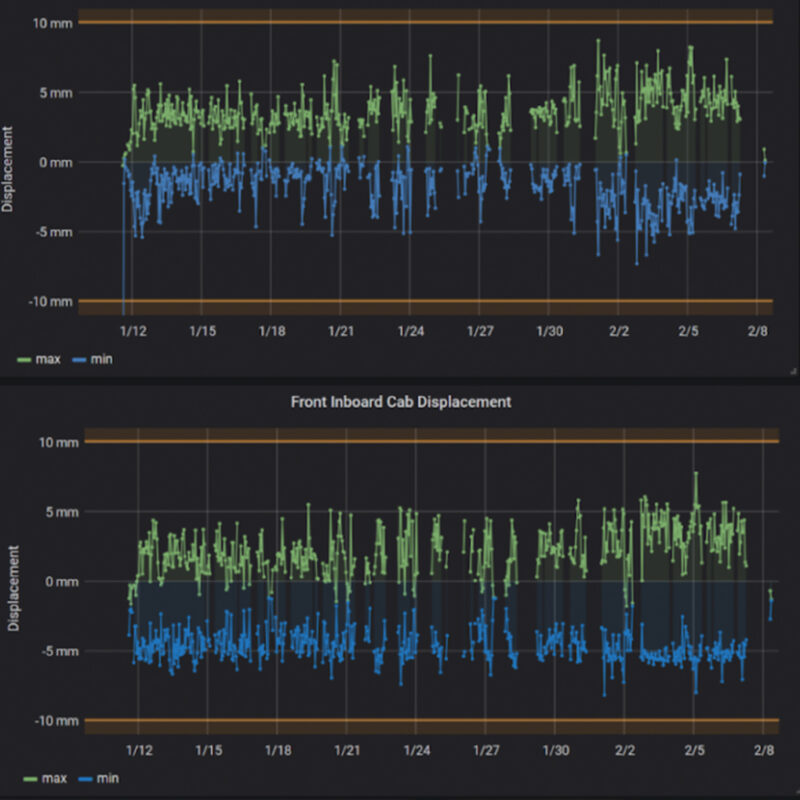 Description:
EngAnalysis have developed a monitoring system for use on mining machinery to quantify real-time fatigue crack growth. Outputs from the system are used by site maintenance engineers and managers to observe the growth on critical cracks and reduce their risk of catastrophic failure and an unplanned shutdown, while being able to extend the maintenance period.
The system is designed for a harsh operational environment, to monitor cracks where frequent visual observations are not feasible. The system measures and reports crack growth in real-time via a secure web portal.
Metrics reported include the change in the previous week and the average crack growth in mm/month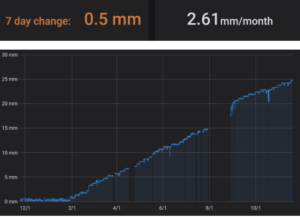 While the system was primarily designed for a mining environment, variations have also been deployed in the rail industry to monitor crack growth on vehicles where it is critical to identify any crack growth immediately.