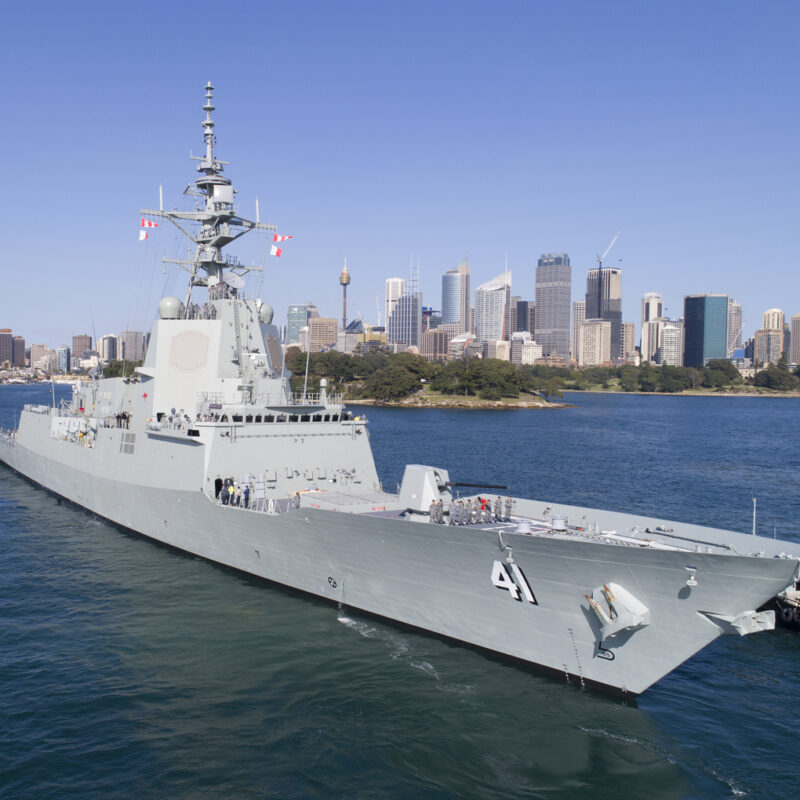 Description:
This project was focused on the quantification of structural vibration in equipment racks during sea trials for the HMAS Brisbane. A world-class data acquisition system and transducers were deployed to 6 remote locations on-board the ship. A total of 90 channels of acceleration were dispersed over the ship and aggregated to the single logger.
The experiment design and analysis methodology were completed collaboratively the customer who had specific requirements for data security and military standards. 
The test operated for a week-long sea trial to verify the adequacy of equipment and isolation systems during operational performance. Detailed data analysis was conducted to review the week of data against severity limit set out by military standards.