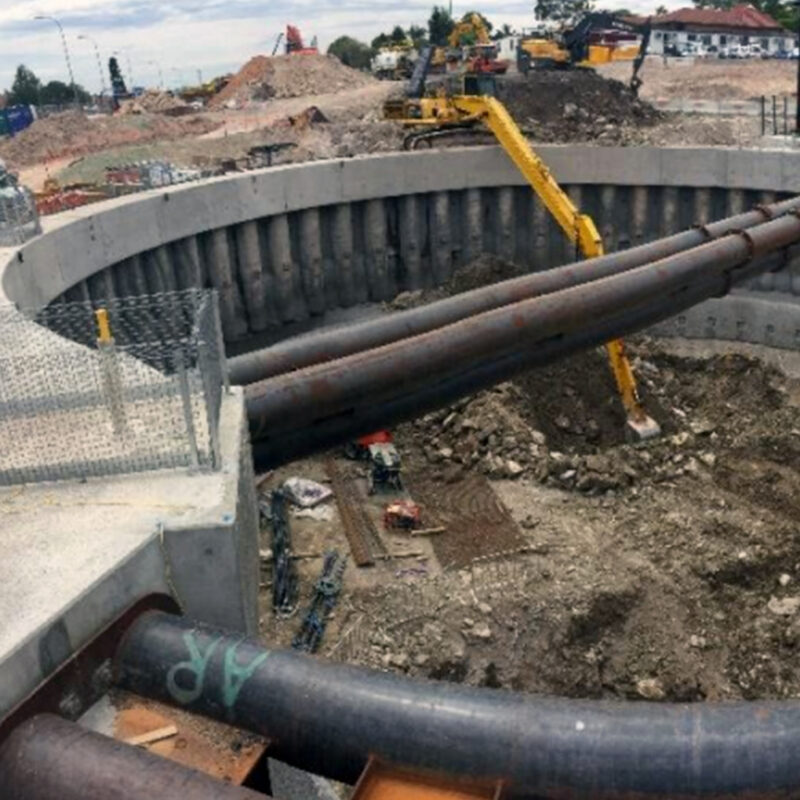 Description:
EngAnalysis was engaged to design, deploy, and operate a retro-fitted load monitoring system for several struts over an excavation site used to manage the risk of wall collapse. The timeframe from the beginning of concept design to deployment was less than 4 weeks.
The deployed system monitors the axial load in the 9 struts by using an array of strain gauges, with an instrumentation cabinet for logging hardware and communication. The raw data is securely uploaded to EngAnalysis data servers for processing, before being sent directly to integrate into the site's data management system.
The system has provided significant insight into changes in loading to the struts due to the excavation as well as the effects of seasonal and daily ambient temperature and radiant heat fluctuations. To take the system further, a predictive tool which accounts for seasonal temperature variance and time dependant excavation rates was developed to forecast peak loads during summer, allowing site management to plan and make informed decisions.