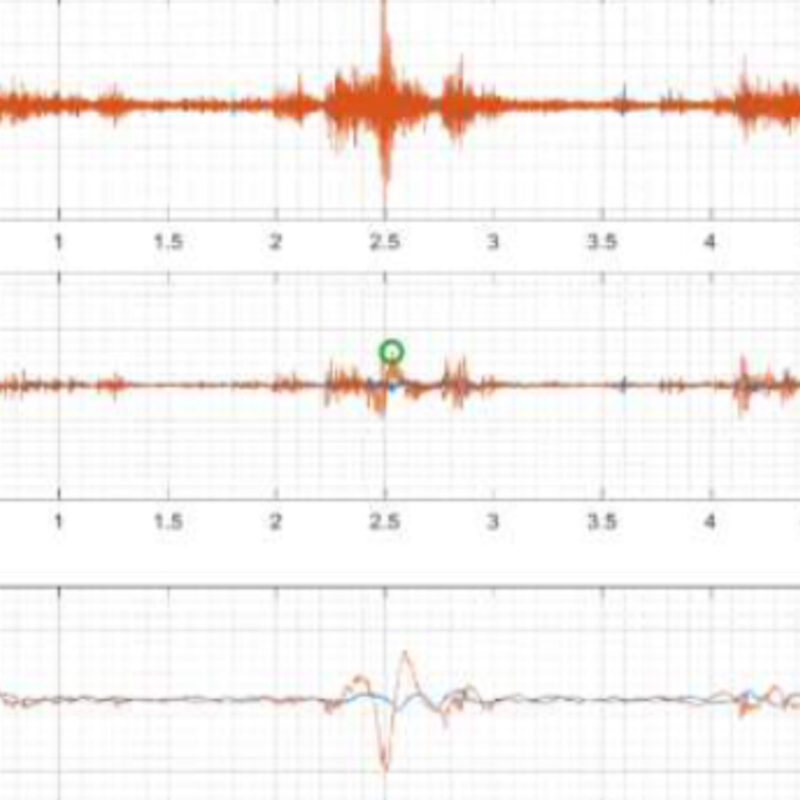 Description:
A rail operator was experiencing chipping of wheel flanges in their vehicle fleet operating on a single network. Damage to the wheel flange increases both maintenance costs and derailment risk, and this issue required immediate attention. EngAnalysis were engaged to undertake an urgent measurement and analysis campaign on a wagon in operation to identify track locations that may have been causing the wheel chipping. 
EngAnalysis instrumented a bogie with high speed data acquisition equipment, accelerometers, displacement transducers, and a GPS module, and ran the remotely operated measurement campaign for 1 week.
Axle box acceleration and suspension travel measurements were used to detect high impact events and potential track geometry defects. Events were ranked by severity and presented for the operator and track maintainer to prioritise inspections and maintenance.
A number of track locations were identified to cause high impact events, with the potential to cause significant damage to the wheel flanges and vehicle.